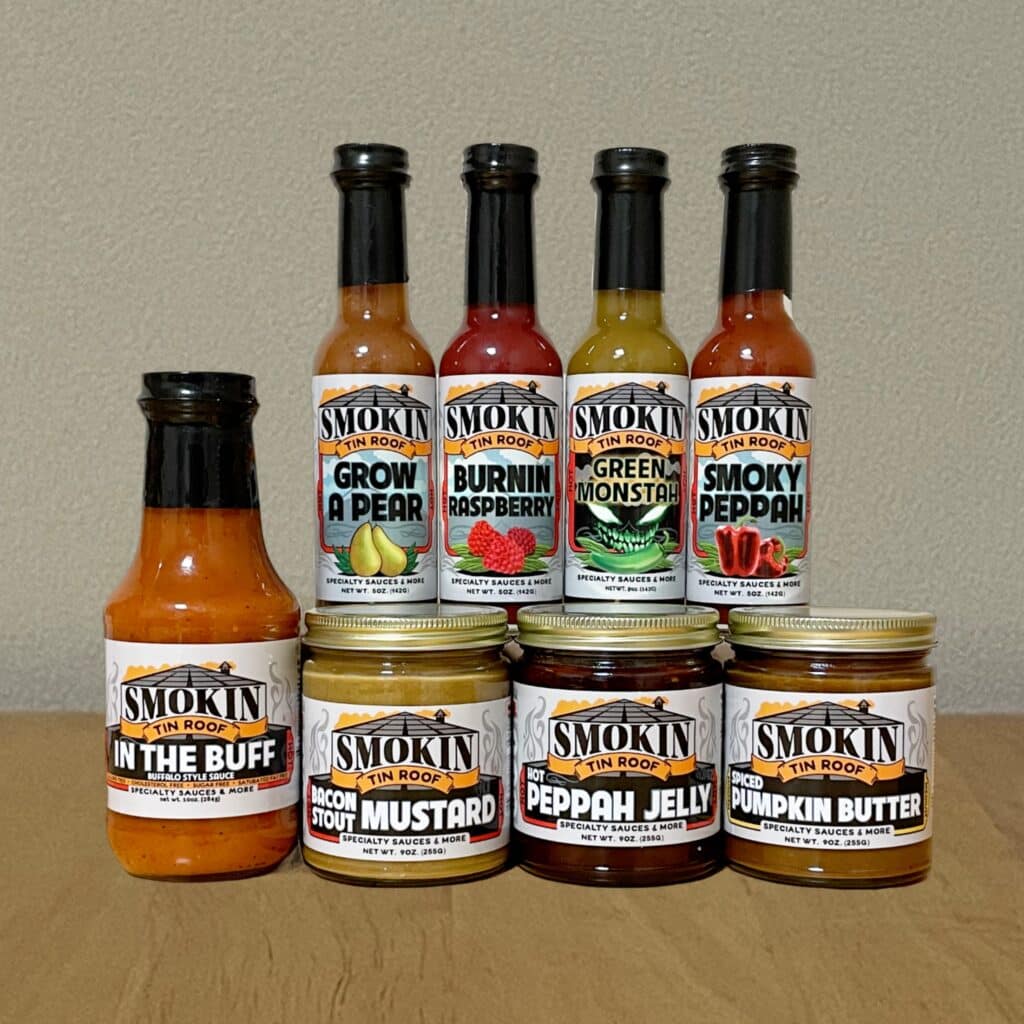 We also love flavor. We firmly believe spicy sauces should be more than just pain and suffering. To that end, we sought to create well-balanced spicy sauces that not only provide spiciness, they should tickle your taste buds too.
Our sauces combine sweet, sour, salt, and sizzle that are simply irresistible and can be paired with many kinds of foods.
To check out our variety Click Here.
We are life long New Englanders and have enjoyed sharing our sauces with the people in the area since the creation of Smokin' Tin Roof by participating at State fairs, craft fairs, and festivals. We travel far and wide to share our unique take on spicy sauce. To see where you can find us next Click Here.